Switch to Green Electricity
Only two UK electricity suppliers provide electricity only from renewable sources. They are Ecotricity and Good Energy. Switching to one of them is a quick and easy way to do something good for the planet.
It should be good for you too, as Ecotricity and Good Energy came equal first in the Which? 2014 energy company satisfaction survey. In fact these 2 companies were the only ones in the survey to score the highest ranking of 5 stars in all categories judged.
Customer service
Value for money
Bills (accuracy and clarity)
Complaints handling
Helping to save energy
In the Which? 2015 energy company satisfaction survey Ecotricity and Good Energy came first and second again!
Switching is simple
It doesn't mean a new meter, or someone coming round to rewire your home. It just means spending less than five minutes filling in an online form with a few details.
How to switch
1. Use the links or phone numbers below to get quotes.
2. Sign up with your chosen supplier.
Ecotricity and Good Energy will make a donation to us for every household that switches to them through us. By switching you'll be supporting our work to make energy in Cardiff cheaper, fairer and more sustainable.
Ecotricity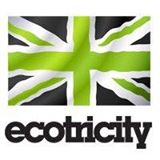 Sign up online by clicking the link above
or phone 08000 302 302 and quote "CCE 1"
(Monday to Friday 8:00am – 8:00pm)
Good Energy

Sign up online by clicking the link above
or phone 0800 254 0000 and quote "GE 2280"
Monday to Friday (8.30am to 5.30pm)